Welcome to Essex Rivers Clinical Canine Massage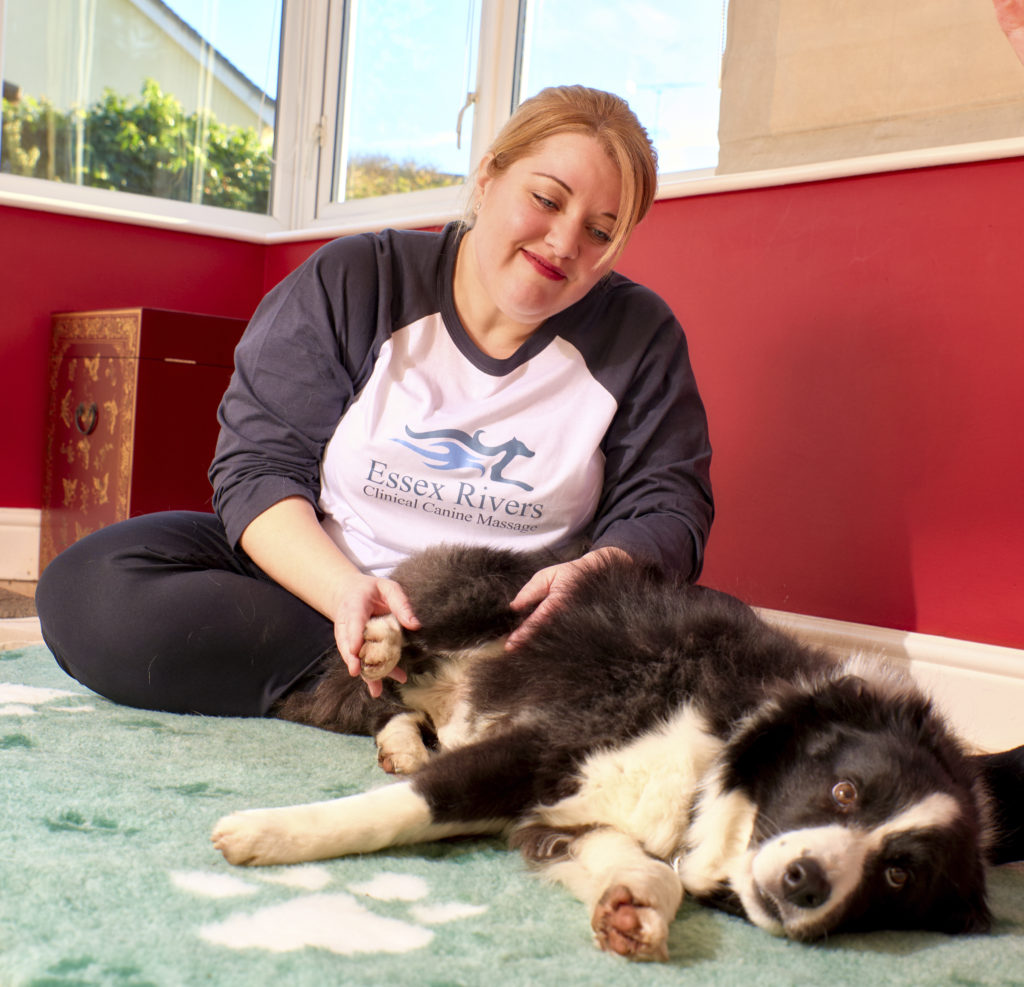 My name is Lisa Stilwell. I work with dogs of all ages from pets to show dogs, working dogs and canine athletes. I am a member of the Canine Massage Guild and International Association of Animal Therapists. I am DBS checked and fully insured by Balens.
I help to rehabilitate soft tissue injuries commonly seen as lameness and also support common orthopaedic conditions such as Hip Dysplasia and Spondylosis.  Clinical Canine Massage can also be beneficial for dogs requiring chronic pain management for long term conditions such as Arthritis.
I have trained for 2 years with The Canine Massage Therapy Centre and use 4 disciplines of massage.
These are:
Swedish Massage
Sports Massage
Deep Tissue Massage
Myofascial Release, both indirect and the Lenton Method® of direct Myofascial Release
I have undertaken additional training in:
Facilitated Stretching
Manual Lymphatic Drainage, this is a highly specialised and gentle massage technique which encourages the natural drainage and flow of Lymph.
Ventral Aspect Techniques
Advanced Deep Tissue Massage
Canine Conditioning
Veterinary Osteoarthritis
Small Animal Rehabilitation
Massage can help to improve:
Gait
Posture
Activities of Daily Living
Behaviour
Performance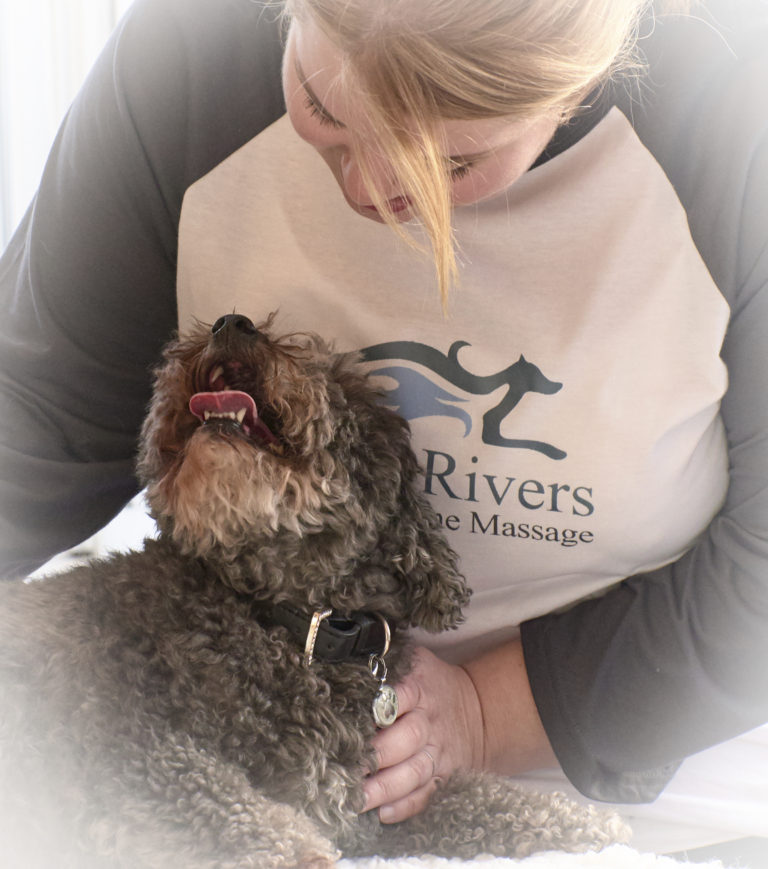 In 1-3 sessions I aim to get results that owners can see and dogs can feel.